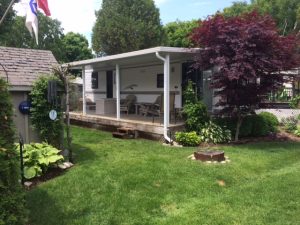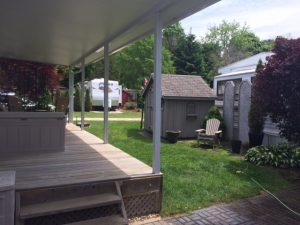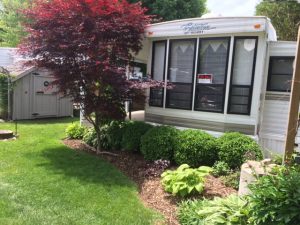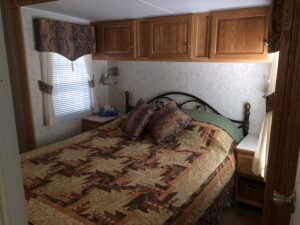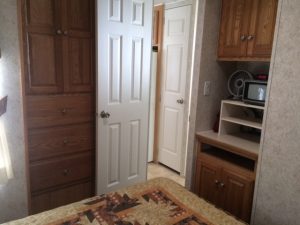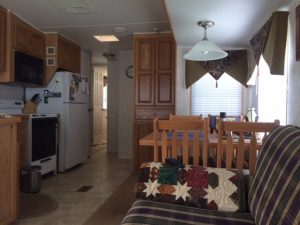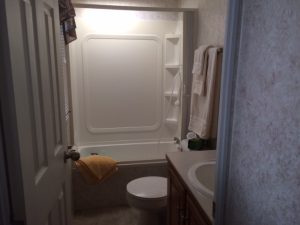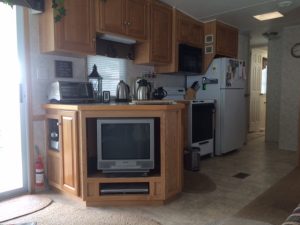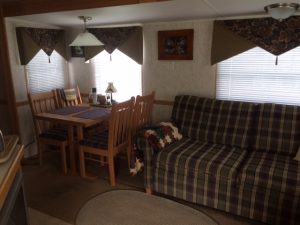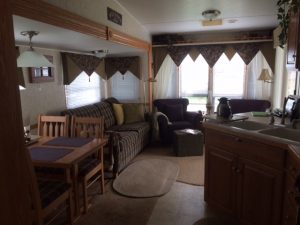 Price $31 900
2006 GENERAL COACH
32 foot Citation Resort
32 foot trailer in immaculate condition!
AC, furnace, 1 bedroom with pullout sofa bed.
All furniture appliances, Sony TV, satellite dish and receiver.
Lot is beautifully landscaped with pine and batten shed.
Hard awning which is sunroom ready if more room is desired.
Price includes 2018 park fees.
Enquiries to dbaines@teksavvy.com or park office to arrange a viewing.