IMPORTANT NOTICE TO ALL MAITLAND VALLEY MARINA & RESORT AND MAITLAND INLET MARINA CUSTOMERS
RECREATIONAL BOATING
As of April 17th, 2021, as per the amendment to the Reopening Ontario Act and amendments to Ontario Regulation 82/20, marinas cannot be used for recreational boating purposes except: "repairing or servicing boats or other watercraft; placing boats or other watercraft in the water to be secured to a dock until the marina is open to the public; and any other services that may be required to enable individuals to access their place of residence or their other property, support government operations or services, or support the transportation of items by commercial barges."
MECHANICAL LAUNCHES
We have confirmed that customers can be onsite for launch prep and launch of their boats with our lift only. Customers can take their boat to the dock. Customers cannot visit the boat until the marinas are open to the public. Recreational boating is not permitted in the marina.
Customers have 2 launch options:
1. Cancel their launch date and when we are open to the public we will launch 7 days a week until we are caught up. We will strive to schedule the launches to match the current schedule.
2. Keep your launch date but when the boat is tied to the dock you are to leave the boat until the marinas are open until the public.
* All travel to and from the marina are at your own risk. We do not condone the non-essential travel to the marina during the stay at home order.
UPDATE:  The Town of Goderich public boat launch is now open (effective April 23, 2021 @ 5:30pm)
CAMPGROUND USE
It is important to remember that the "Stay-at-Home" order means no body should be travelling unless it is absolutely essential.  Checking on your trailer or stopping by for a day visit is not essential and is therefore not permitted by our park.
 Campsites are only available for trailers and recreational vehicles that:
a) are used by individuals who are in need of housing, or
b) are permitted to be there by the terms of a full season contract.
Only campsites with electricity, water service and facilities for sewage disposal will be provided for use.
All recreational facilities in the campground and all other shared facilities in the campground, other than washrooms and showers, will remain closed.
Campers may travel under the exemption "Multiple Residences" under the Stay-at-Home Order but must remain in the campground for a minimum of two (2) weeks.  This means that campers cannot go back and forth to their principal residence during the 14 day restriction.  If you return to your principal residence, you will not be able to return to the campground for two full weeks again.


---
PROVINCIAL WIDE EMERGENCY ORDER
Emergency orders currently in force under the Emergency Management and Civil Protection Act have been extended until May 5, 2021, as the province continues to deal with the impacts of COVID-19. In addition, orders currently in force under the Reopening Ontario (A Flexible Response to COVID-19) Act, 2020, with the exception of O.Reg. 241/20 (Special Rules Re Temporary Pandemic Pay), have been extended until May 20, 2021.
While our marinas and resort park are allowed to be open during the provincially mandated lockdown, customers are encouraged to follow the provincial guidelines, including the  Stay at Home order which states:
Stay at home
As of April 8, 2021 at 12:01 a.m., a stay-at-home order is in effect for all of Ontario.  This means you must stay at home. You should only go out for necessities, such as:
going to the grocery store or pharmacy
accessing health care services (including getting vaccinated)
outdoor exercise or walking pets in your community
going to work that cannot be done remotely
attending school or a post-secondary institution
Do not travel outside your region or the province unless absolutely necessary.
---
To protect our employees and customers, we offer the following list of information, restrictions and recommendations.
Information:
Office hours are from 8am to 5pm 7 days a week effective April 1, 2021
Access to the property will be granted only for maintenance, launching and servicing of boats or other watercraft
Water will not be on until the end of April 2021 for docks and seasonal campers
Restrictions:
Any in-person interaction with the office will be through our service window
All patrons must follow the visual cues posted outside the building ensuring you use the dedicated one-way entry and exit pathway to the office while maintaining a physical distance of at least 2 meters from other customers
Recommendations:
The use of masks/face coverings is encouraged for patrons waiting/lining-up outside
If possible, please complete all business with the office via phone (519-524-4409) or email (info@maitlandmarina.on.ca)
Maitland Valley Marinas & Resort Park is nestled in the quiet waters of the Maitland River located in the historical and beautiful town of Goderich.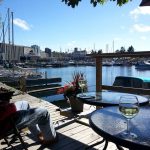 MARINAS
As you enter our deep river channel, you will find the first of our basins to your port. This protected lagoon is shrouded by a beautiful wood lot and 1.200 feet of private sandy beach. As you continue up the channel you will reach our second marina, tucked away in a picturesque river valley. Learn more…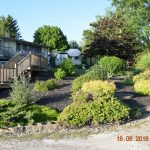 RESORT PARK
Our Resort Park hosts four transient sites and 107 seasonal sites featuring; WiFi throughout the park, swimming pool, club house and other facilities. Our natural setting located along "Ontario's West Coast" provides excellent fishing and boating. Learn more…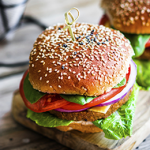 PORT OF GODERICH
Goderich has a rich and colourful history, celebrated in its museums and architecture. Take a walk through the heritage shopping district including artisans & art studios, antiques and specialty shops. Enjoy the abundance of dining experiences and experience Huron County hospitality. Learn More…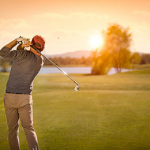 THE MAITLAND GOLF, TENNIS, CURLING & EVENTS
Located next door is The Maitland Golf, Tennis and Curling Club. The Mailtand offers recreation, exercise, dining and social events to tourists and visitors. Learn More…