Canada Day Festivities – July 1, 2021
July 1, 2021 @ 5:00 pm

-

8:00 pm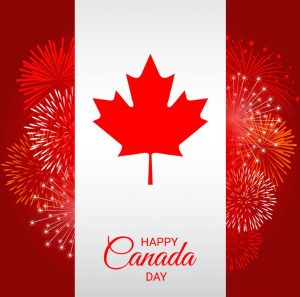 Good Day All!
We are happy to share our plans for Canada Day festivities with you.
Although we are again limited by CO-VID, we do want to have SOME fun, so:
We've lined up music for your enjoyment.  C. J. Lee will be performing from 5 – 8 pm at the Maitland Valley Marina.  We're not sure yet  whether it will be on land or barge, but we'll let you know closer to the date.  You can find out more about C.J. on his website:  https://cjleemusic.com/music
We're teaming up with River Run restaurant to give you the opportunity to get some great food at a great price (see link for -> Menu Options).  And, we'll deliver it to your dock or trailer!!  We will not be able to provide any substitutions, but if required, a gluten free option is available for the Schnitzel and Fish dinners.  All dinners must be pre-ordered and paid for by Sunday June 27th at the very latest.  You can place your order at the Marina office anytime between 8 am & 5 pm, every day of the week.
Hope to see you there!
Maitland Valley Marina
519-524-4409